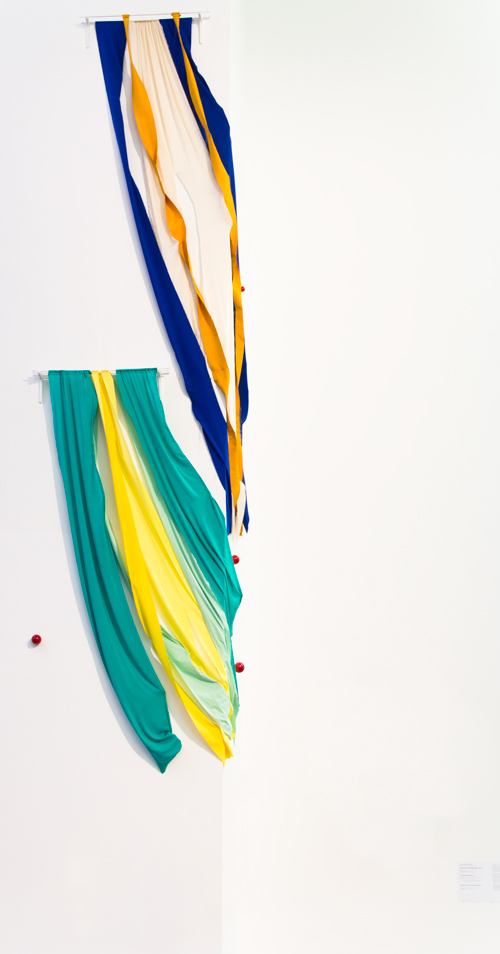 The Two Lanterns
Immersed In Currents, 2020.

[Les deux lanternes plongées dans le courant]

Installation, fabrics (poplin, viscose, cotton, polyester, polyamide), two elements of 70x300 cm et 70x400 cm.
Production : Frac Occitanie, Toulouse, FR.
Exhibition views, "
Under the thread, The Art of Fabric in the Collections of Daniel Cordier and les Abattoir
", Museum-Frac Occitanie Toulouse,
October 10th 2020 — August 8th 2021,
photos : Hélène Boutonnet.
I was inviting by Valentin Rodriguez to create new pieces for the exhibition "Under the thread" at the Museum-Frac Toulouse, planned for autumn 2020.